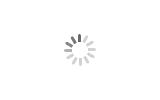 Pet Dtf Print Machine 30cm A3 UV Printer with I3200 Printhead
DTF Printers (Direct to Film Printers) are capable of printing to cotton, silk, polyester, denim and more.
With the advancement in DTF technology, there is no denying that DTF is taking the printing industry by storm.
It is quickly becoming one of the most popular technologies for textile printing compared to traditional printing methods.
Pet Dtf Print Machine 30cm A3 UV Printer with I3200 Printhead
Pet Dtf Print Machine 30cm A3 UV Printer with I3200 Printhead