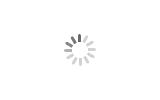 A3 Dtf Pet Film Roll To Roll Printer With Powder Shaker
❈ No pre-treatment: In DTF printing, there is no need to pre-treat the fabric because it is pre-printed on the film and must be transferred.

❈ Printing on film: In DTF, we print on film and then the design must be transferred to the fabric. This can make the process a little longer compared to DTG.

❈Adhesive powder: This type of printing requires the use of Adhesive powder, which is applied immediately after the ink is printed on the film. On printers created for DTF, this step is included in the printer itself, so you can avoid any manual steps.

❈ Using white ink: In this case, a layer of white ink is required, placed on top of the color layer. This is the one that is transferred to the fabric and used as the basis for the main color of the design.

❈ Any type of fabric: One of the advantages of DTF is that it allows you to use any type of fabric, not just cotton.

❈ Transfer from film to fabric: The final step of the process is to remove the printed film and transfer it to the fabric using a press.
A3 Dtf Pet Film Roll To Roll Printer With Powder Shaker