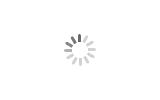 Dtf Printer A3 Hoson Xp600 30 cm Dtf machine
Advantages:
1. Good fastness, long life, good stability, good performance and high precision
2. No restrictions on patterns, natural hollowing is lighter and breathable
3. No need for engraving, waste removal and lamination, effectively improving production efficiency
4. Small footprint, one person operation, water washing
5. Suitable for any fabric, light/dark fabric together
6. Application field: Any fabric can be printed, and one machine can solve all problems in the garment printing industry. Use to print clothing T-shirts, leather, pillows, hats, sweaters, etc.
Dtf Printer A3 Hoson Xp600 30 cm Dtf machine