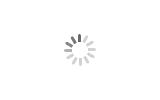 A3 60cm Dtf Printer Dual I3200 Small Size
DTF Printing Advantages:
Direct Transfer Printing is a revolutionary new printing technique that's more affordable and accessible compared to TC, screen printing, sublimation or laser white toner transfers.

Works on Most any Fabrics:
DTG technology works best on cotton pre-treated fabrics while DTF opens the door to a wide range of choices and is capable of printing onto non-treated cotton, silk polyester, denim, nylon, leather, 50/50 blends, and more. It works equally well on white and dark textiles.
A3 60cm Dtf Printer Dual I3200 Small Size
60cm 3D Imprimante T Shirt Dtf