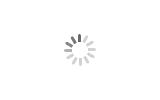 Uv Id Card Printer Flatbed A2
Special design, made by aluminum alloy, anti-corrosion, anti-oxidation, never deformed. automatic cleaning with motor and pump, can adjust cleaning position automatically, no need adjust by hand, can match print head well, prevent the print head from clogging.
Download
Uv Id Card Printer Flatbed A2
Uv Id Card Printer Flatbed A2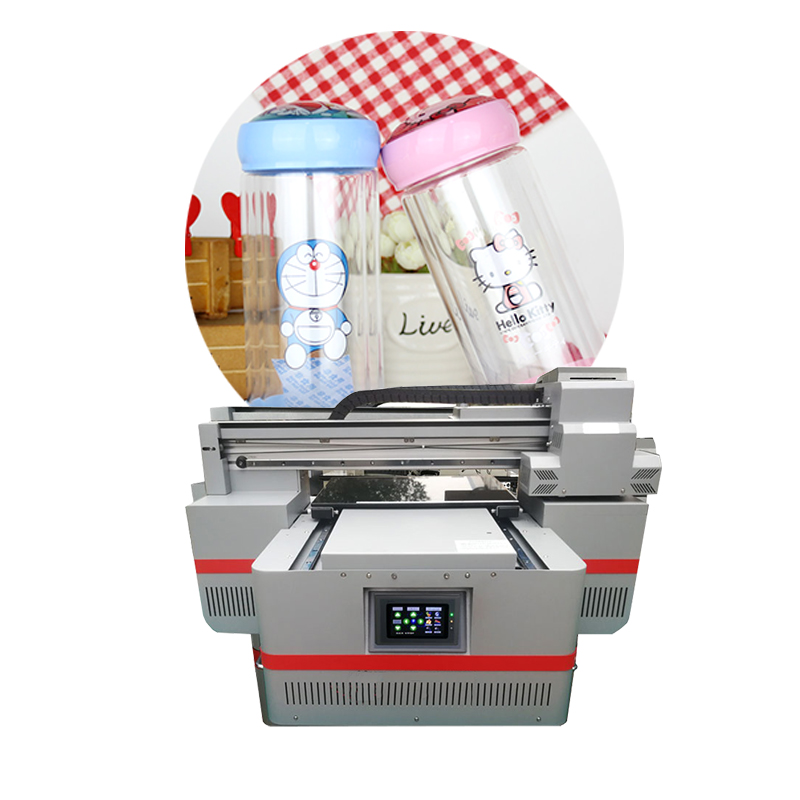 Feature
(1)4060 small uv flatbed printer is a high-tech film-free digital printing machine with two XP600
print heads.
(2)This is suitable to print on most flat materials, such as metal, glass,PVC, paper, canvas, T-shirts,
sliding doors, cabinet doors, wooden doors ,plates, signs, crystal, acrylic ,plastic, stone, leather
and other surface color photo-level printing.
(3)With the UV light, the image can dry as soon as finished printing.
(4)UV Flatbed Phone Case Printing Machine can achieve rich and colorful effect. With abrasion
resistance, UV protection, easy operation, printing images fast, in full compliance with industrial
printing standards.
Specifications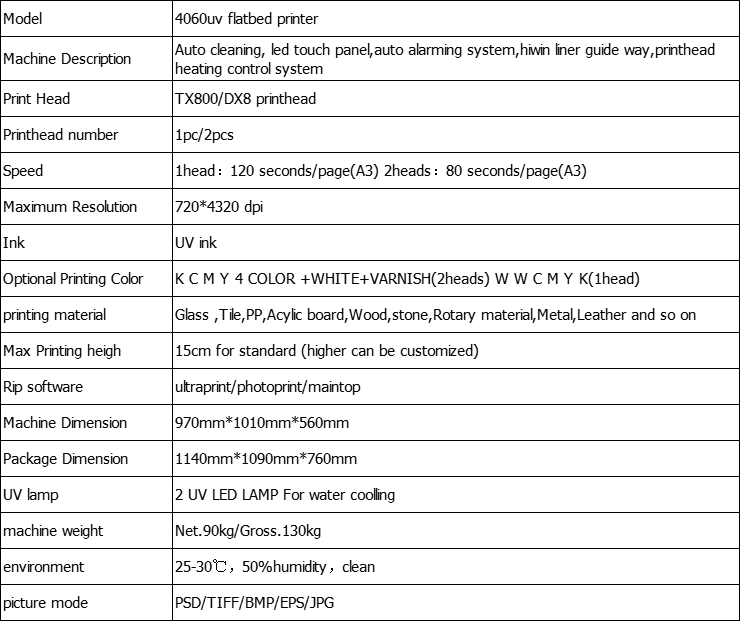 Product details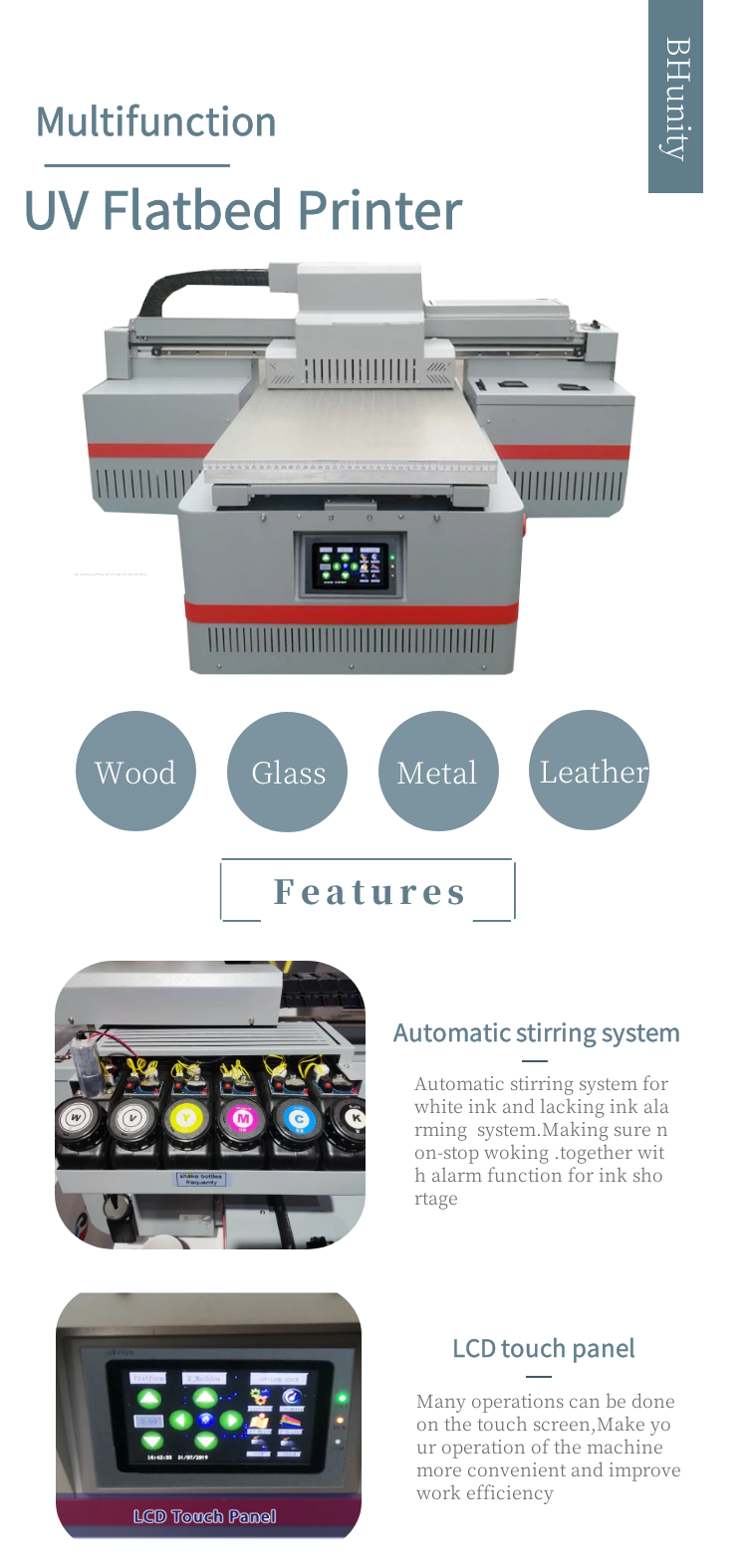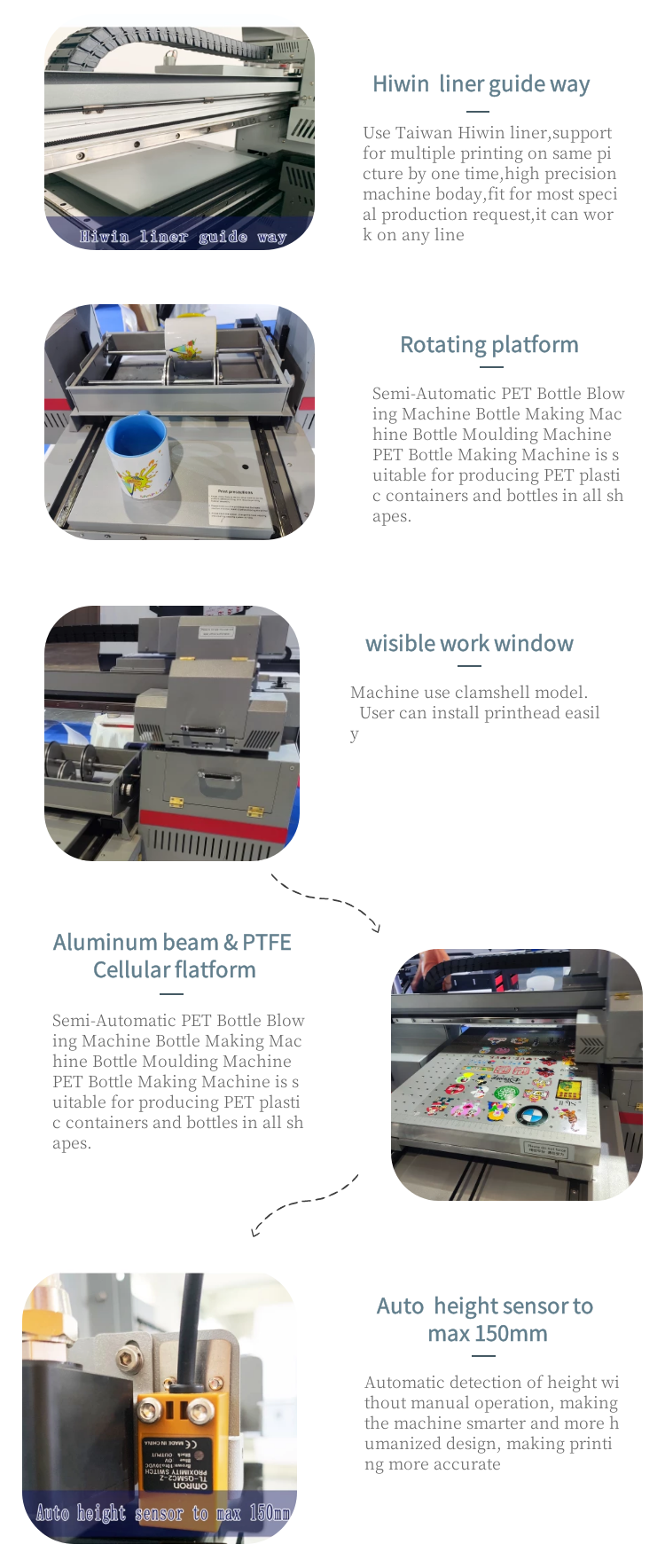 Products Application
Media Type:Acrylic/Cardboard/Ceramic Tiles/Metal/PVC/Glass/Phone Case/ID Card and other flat media