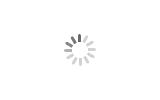 Hoson Board I3200 Conversion Kit 2heads
Hoson upgrade kit for I3200 Dual heads board network version kit
Hoson Board I3200 Conversion Kit 2heads
Hoson Board I3200 Conversion Kit 2heads
Note:
(1)The boards warranty for six months,Please be aware that we don't accept any return and refund.
(2)Unless our board is obviously damaged after customer receiving the goods, or we promised the board
is new before delivery, but it is second-hand when received, or the goods are inconsistent, otherwisewe
cannot promise and guarantee other things, and do not accept other reasons to initiate disputes or request
a refund.
(3)If spare parts have after-sales problems, the shipping cost sent back will be borne by the customer.