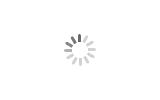 Fast A3 Size Dtg Direct to Garment T-shirt Printer
1. Print conveniently and dry immediately. Our t-shirt printing machine has 5760 * 1440 dpi resolution and 6 color printing selection, which provides a lifelike design quality. Our t-shirt printing machine is very reliable, perfect design for ink system and nozzle moisturizing device, ensure continuity of production and spray print quality.

2.Our t-shirt printing machine is applicable to many kinds of different materials, with professional color separation software to realize printing on tshirt ,cotton shirt ,canvas shoes ,garment ,silk fabric, polyester fabric ribbon ,flag etc. high quality, energy saving environmental protection market demand.
Fast A3 Size Dtg Direct to Garment T-shirt Printer
Fast A3 Size Dtg Direct to Garment T-shirt Printer