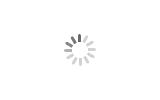 Computer Embroidery Printing Machine 12 Head
1. New Single head embroidery machine with 9/12/15 needles
2. This kind of machine is versatile use , such as Cap , T- shirts, flat,garment , socks , gloves , jackets, sleeves , bags and so on.
3. USB input port
4. Cap frame, Cap hoops and Cap hoop station can be changed manually easily
5. Memory size 20000000 stitches
6. Electricity: 100v or 240v available
7. Automatic color change
8.1200 RPM Max speed
9. Can add variety of optional devices make embroidery more colorful like Sequin device , Bean device, rope device etc.
Computer Embroidery Printing Machine 12 Head