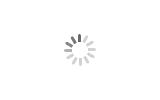 Automatic 3D Vertical Wall Printer
3D Wall Printer using the original Japanese import printer head ,it is can print about 24 ㎡/h and directly sprayed on the wall to print a variety of patterns, suitable for outdoor advertising culture publicity, indoor background wall 3D spray printing, with automatic probe, can automatically adjust the printing height according to the uneven surface of the wall to avoid touching the sprinkler.
Printing ink cost per square meter can be controlled at $0.35 per square meter, low cost, high income!
Download
Automatic 3D Vertical Wall Printer
Automatic 3D Vertical Wall Printer
Product Features of Wall Painting Machine
1. It adopts special water-based environmentally friendly pigment ink, which is UV-resistant, fade-resistant,
anti-corrosive and environmentally friendly.
2. UV wall printer longitudinal frame foldable and easy to carry.
3. Nozzle data is transmitted by optical fiber, which has faster speed, strong anti-interference ability, high
reliability and more stable data transmission.
4. Computer operation, low personnel dependency, large upgrade space and short startup time.
5. Color 3d printing brings more realistic visual effects.
6. The body design of horizontal wall printer lines smooth, without a large chassis, the program software
all integrated to facilitate the demolition and handling, to work under any environment.
7. You can print any width by splicing the guide rails.
8. The china wall printer machine has a lightweight design, and can be easily transported. The printing work
can be completed by only one person.