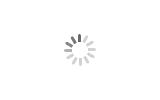 A3 Size Dtg Printer For T-shirt
Direct to Garment (DTG) T-Shirt printing or digital T-Shirt printing is the process of printing full-colour images onto garments.DTG can be used on light or dark colored garments. Using the latest printing technology and top quality DTG machines, we can print full-colour images onto a wide range of T-Shirts, polo shirts, hoodies and other clothing.

T-shirt printer, also known as universal flatbed printer or flatbed printer, has broken through the bottleneck of digital printing technology, realizing a true printing, no plate making, full color image once completed, is a replacement product of traditional printing machine.
A3 Size Dtg Printer For T-shirt
A3 Size Dtg Printer For T-shirt