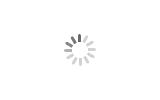 A2 Size Dtg Flatbed Printer Machine
The A2 Direct to Garment (DTG) Flatbed Printer can print directly on the surface of t-shirts, hoodies, jeans, all kind of garments.

The A2 DTG Flatbed Printer uses original EPS printerheads, so there is no need worry the printing quality. Plus, the micro piezo inkjet printerhead is capable of incredible detail, so you can print photos and graphics with great quality and no loss of resolution.
A2 Size Dtg Flatbed Printer Machine
A2 Size Dtg Flatbed Printer Machine