Why is UV ink a ideal choice for high -speed inkjet printing?
18-05-2023
Why is UV ink a ideal choice for high -speed inkjet printing?
In a fierce competitive environment, printers need to provide customers with more than just high -quality output and reliable services. To stand out from the crowd, you first need to help your customers attract the attention of the target audience and make the products you can provide to stand out.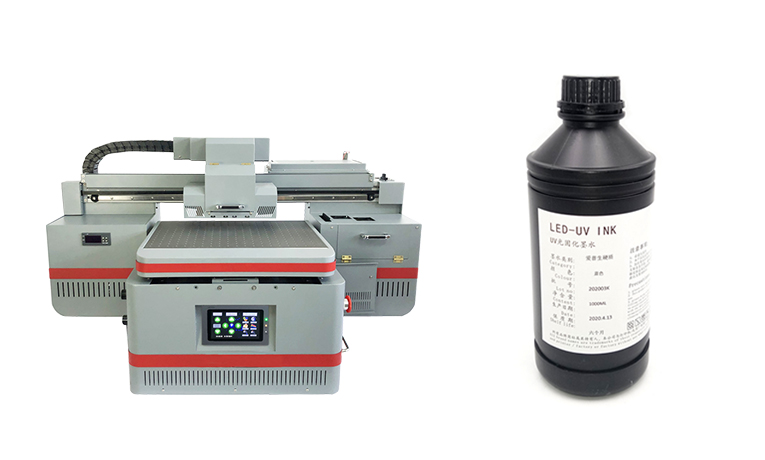 A good way to achieve this goal is to provide your customers with the choice of printing on different or innovative and professional printed materials. However, as a printer, this may bring you a problem, because some non -pervasive printers cannot absorb certain types of ink and it takes a long time to dry, so it may provide the final result of less ideal. The stripes, stains, or vague printed materials are unlikely to impress customers who only transfer their business to other places.
This means that it is important to choose ink that can be printed on a variety of bearing instead of quality or speed. You don't want to invest in special digital stocks or expensive coatings; you only need a reliable inkjet printer, which can provide excellent quality on various substrates.
Nine major advantages of UV inkjet technology
Ultraviolet (UV) light is used to solidify the traditional mercury lamp through the light emitting diode (LED). It provides nine key advantages.
1. High -resolution printing: Using UV inkjet technology to achieve real resolution of 1,200 X 1,200 DPI, eight -level grayscale, 3.5 to 7 -liter ink drops, share clear text quality.
2. Print on non -perforated substances: You can print on any material of synthetic materials and foil paper without pre -coating substrates. As a result, the appearance of natural offset. Thermal bearing printed can also be printed safely and high -quality.
3. Immediately drying: Short operations are becoming more and more common, and the need for printers that can quickly complete the project is high. UV LED ink will dry immediately, so you can send the short -week short -term operation to the next production step immediately after printing. This means that there are no longer stains or vague printeds, and it can be used for automatic double -sided printing that cannot be achieved by traditional ink.
4. Gorges wide: UV inkjet technology is used, and the color gamut is 68%more than four -color plastic printing.
5. Optical resistance: UV ink printing items will not fade as fast as the plastic printer printing even under the sun. Therefore, your print will remain vitality to make it an ideal choice for signs and display, and can be used for packaging in some cases.
6. High stability: UV ink is exposed to the air that is not easy to dry up, and there will be no shot dislocation caused by the ink surface of the nozzle surface. And, because paper transmission technology is the same as the plastic printer, you will see reliable and consistent paper treatment in the entire paper path.
7. Priced accuracy: When printed on paper printed materials, the problem of ripples or curls common in hot shadows and drying is eliminated, and the set is accurate.
8. Decorative or value -added coating: UV inkjet printing machine prints decorations in a digital manner, turning ordinary operations into extraordinary materials by printing to highlight the definition area or add tactile 3D effect.
9. Reduce energy costs: The service life of LED ultraviolet lights is significantly longer than traditional ultraviolet lamps, saving time and money, and reducing heat emissions. UV ink is also a solventless, so UV curing eliminates the release of volatile organic compounds (VOC), avoids environmental problems caused by them, and reduces the harm of energy costs and heat -related.
In a fierce competitive industry, your reputation depends on your work quality and project turnover speed, which can make you stand out. According to the functions provided by our UV inkjet technology, you can attract new customers and enter the new market.